Founded in 1826, the Herendi porcelain manufactory supports the Budapest Ballet Grand Prix  2023 with wonderful prizes.
First prize: Teardrop vase
A special Herendi porcelain creation. The pattern is a renewed version of the world-famous Victoria décor (named after Queen Victoria of England, who was the first customer for this pattern at the 1851 London World's Fair).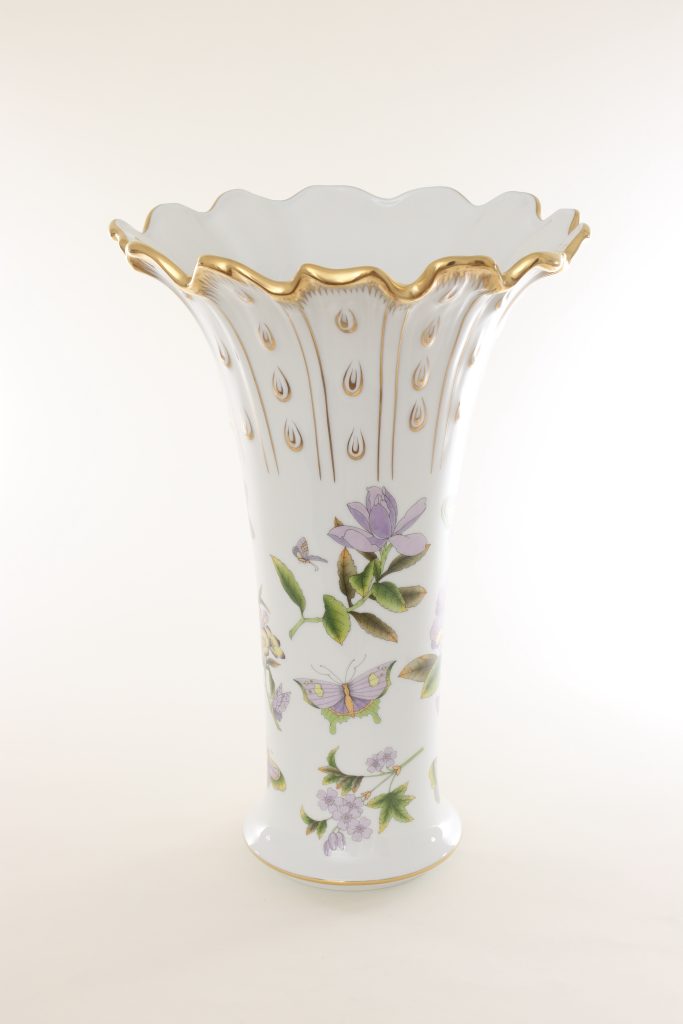 This pattern was used to paint a dinner service for the wedding of William and Catherine, which was Hungary's official wedding gift to the newlyweds. The 'teardrops' on the neck of the vase are painted with 24-carat gold paint. Exclusively handmade, from the first touch of the paste to the last brushstroke, like all Herendi porcelain creations. The vase, almost 40cm high, the shape symbolizes the desire to soar, to reach one's goals, which can be the result of serious, persistent, tiring work (teardrops).
Special prize: Veil dance
A very sophisticated art deco work, a sculpture by Elek Lux in Herend porcelain. The painting is innovative, as the dancer is painted in platinum and shines, only the veil in her hand is a delicate aqua blue, showing the delicacy of the silk. The use of platinum in Herend porcelain painting dates back to the 21st century, it is a rare precious metal and requires a great deal of skill to use.